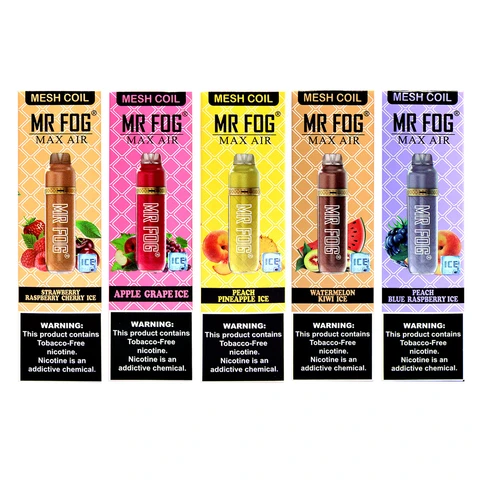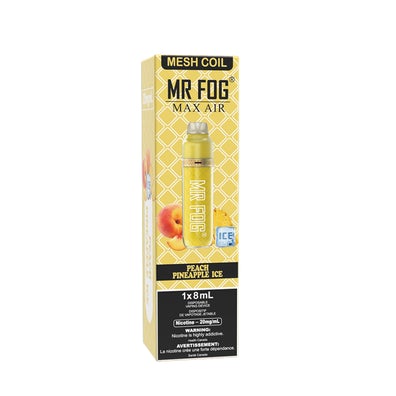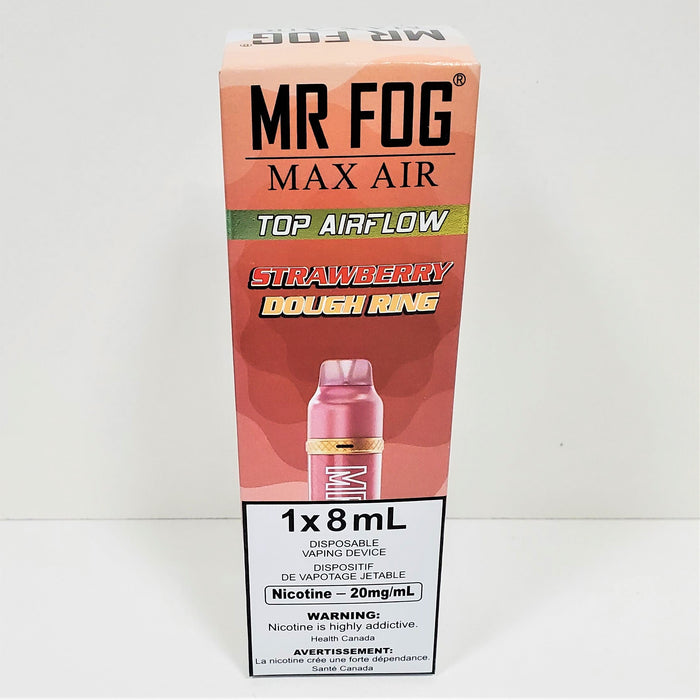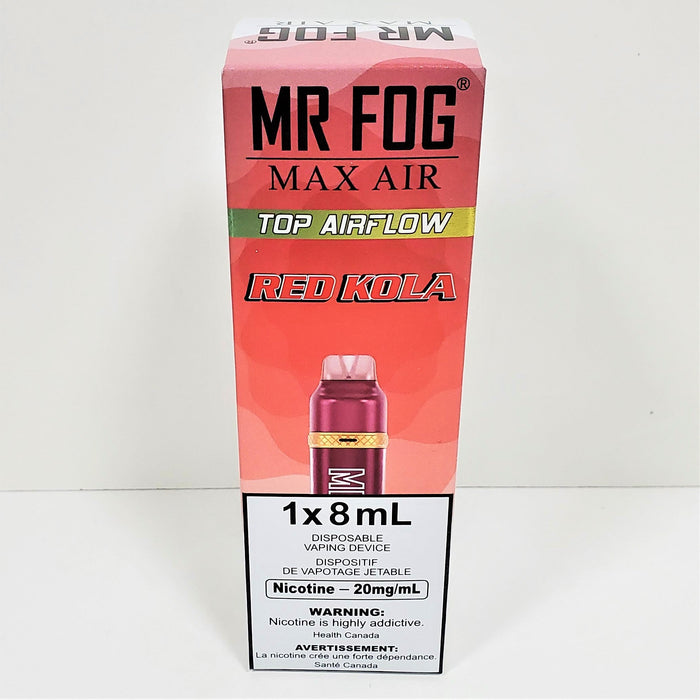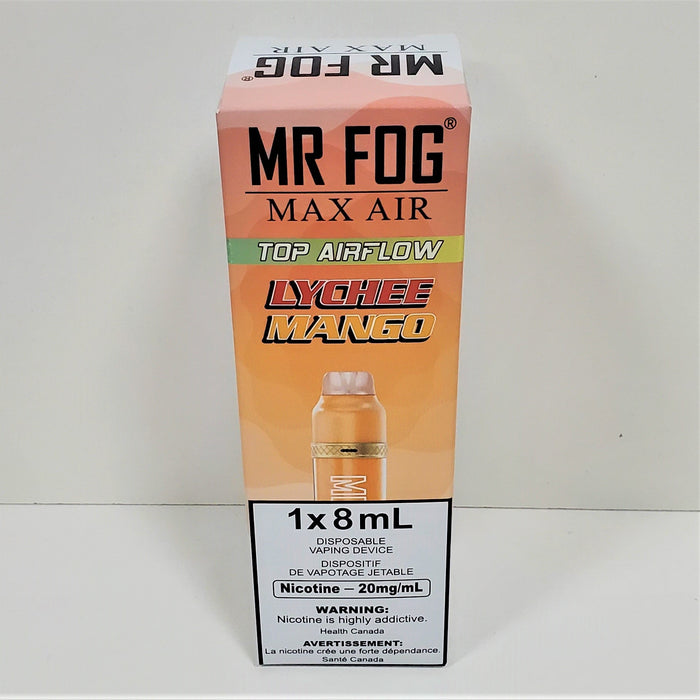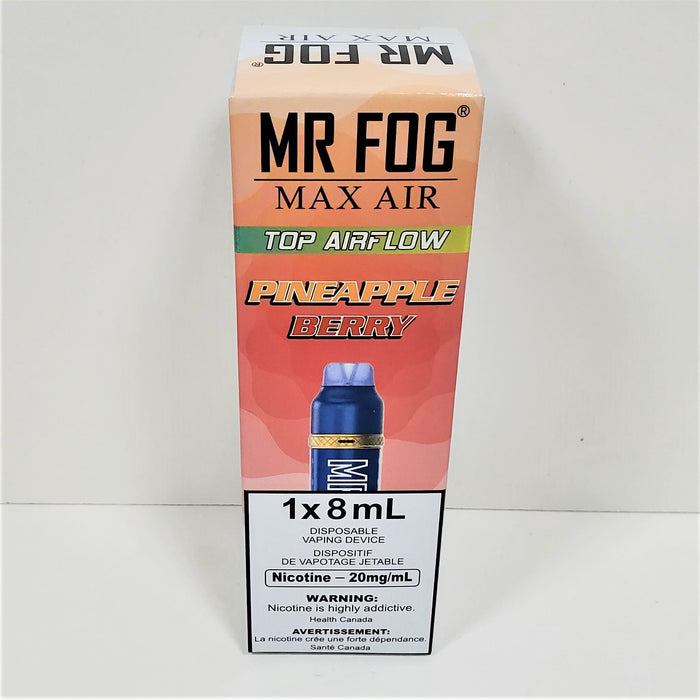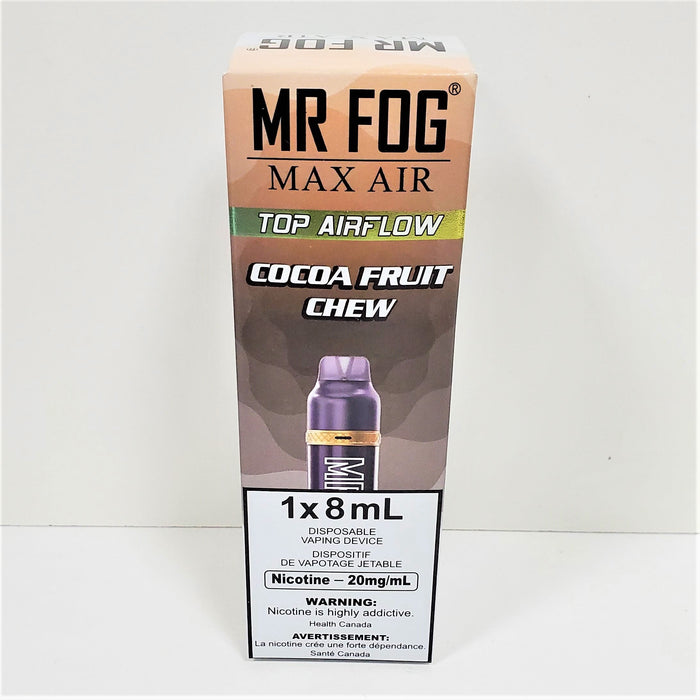 MR FOG MAX AIR (2500 Puff)
Mr. Fog Max Air Disposable
Flavours:   
APPLE BLUEBERRY ICE - Freshly picked apples mixed in a bowl of ice cold blueberries.
APPLE GRAPE ICE - Red apple infused with a glass of iced grape juice.
BLUE RASPBERRY ICE - Chilled blue raspberries.
MINT - Classic mint.
PEACH BLUE RASPBERRY ICE - Peach with blue raspberry with shredded ice.
PEACH ICE - Freshly sweet peach top with shredded ice. 
PEACH PINEAPPLE ICE - Fresh, sweet peaches infused with ice cold pineapple juice.
PEACH STRAWBERRY WATERMELON ICE - A complex blend of peach, strawberry and watermelon.
STRAWBERRY RASPBERRY CHERRY ICE - A fusion of strawberry, raspberry and cherry finished with ice. 
WATERMELON KIWI ICE - A delicious slice of juicy watermelon and tangy kiwi ending in a cool exhale.
NEW FLAVOURS!!:
LYCHEE MANGO
PINEAPPLE BERRY
RED KOLA
BLUEBERRY DREAM
BANANA DREAM
Key Features

Liquid capacity up to 2500+ puffs (8ml E-liquid)
20mg Nicotine
Mesh Coil
1100mAh battery size
Adjustable air flow
Anti-Leak Design