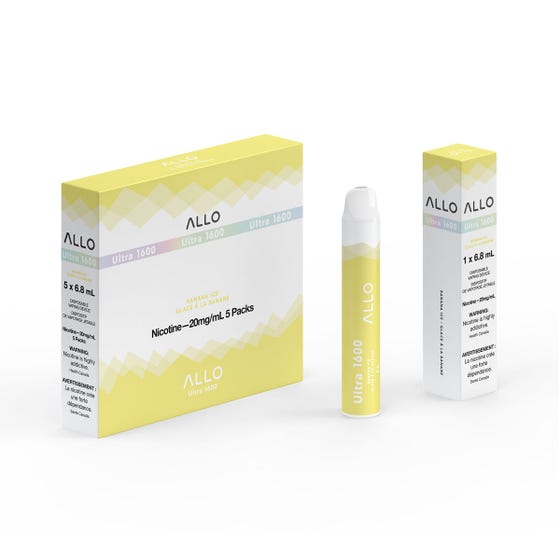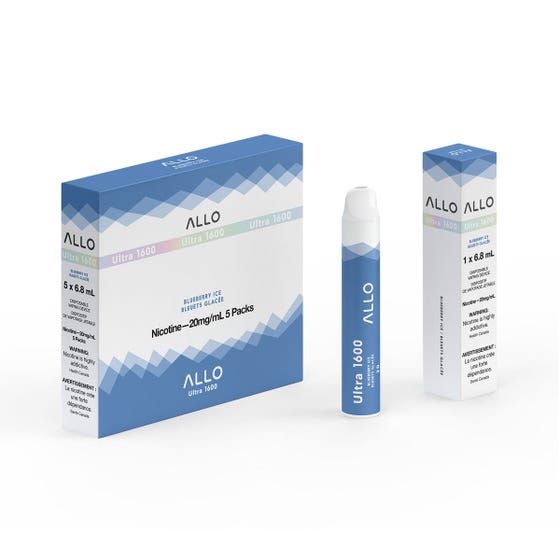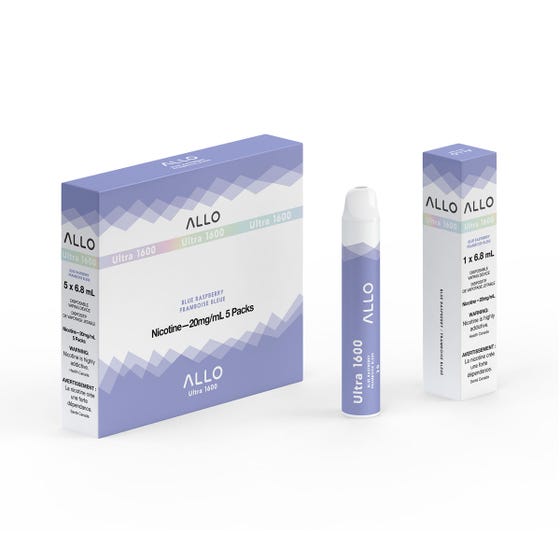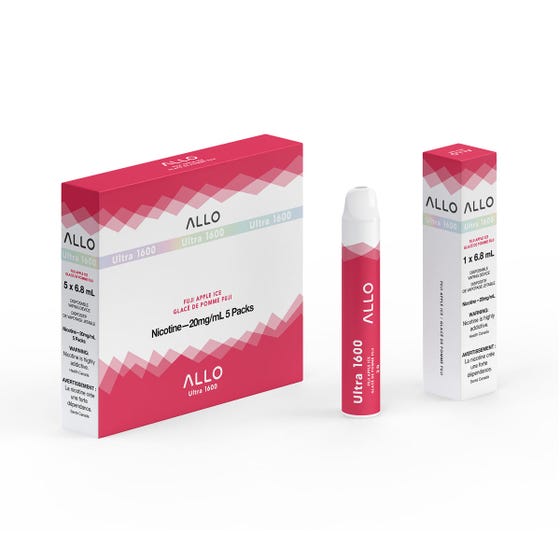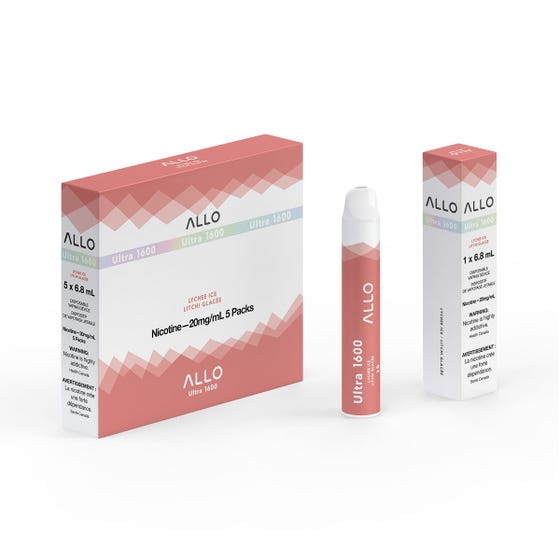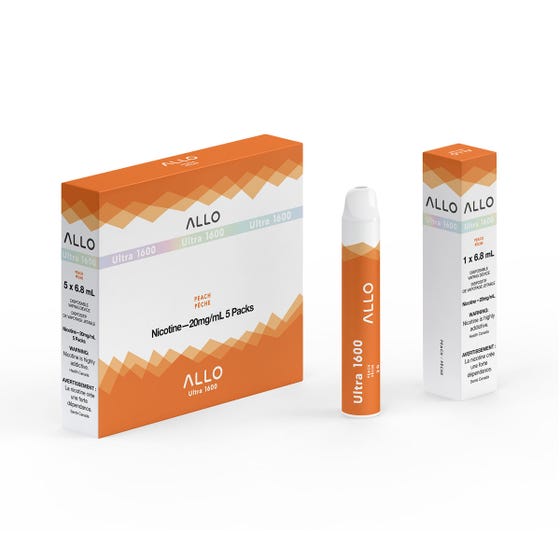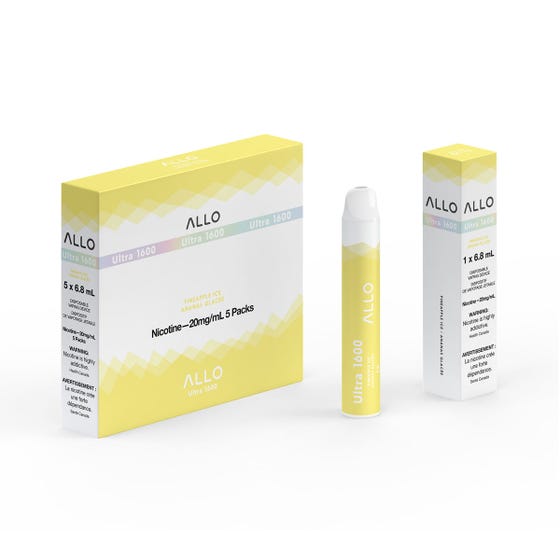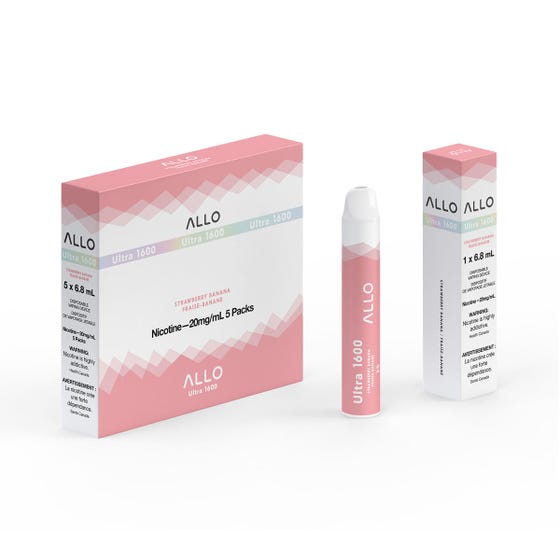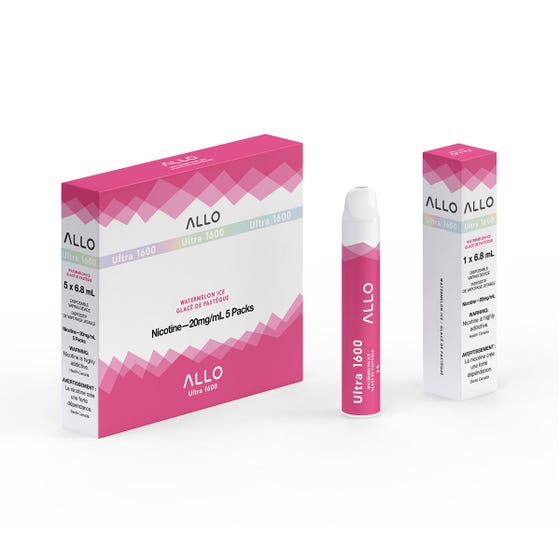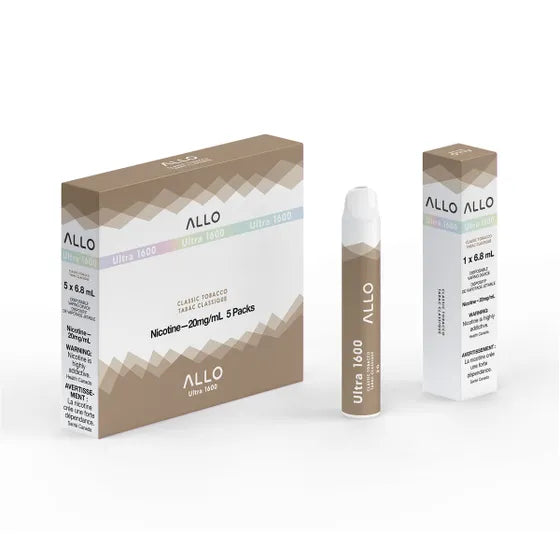 ALLO ULTRA 1600 DISPOSABLE
Allo 1600 Disposable
BANANA ICE - Banana and cooling. 
BLUE RASPBERRY - Mix of blueberries and raspberries.
FUJI APPE ICE - Crisp apple with cooling.
GRAPE ICE - Grape with cooling.
LYCHEE ICE - Lychee with cooling.
PEACH - Sweet peaches.
PINEAPPLE ICE - Notes of pineapple with a hint of mint.
STRAWBERRY BANANA - Ripened bananas with sweet strawberries.
WATERMELON ICE - Juicy watermelon with a touch of mint.
Key Features:
Large disposable with 1600 puffs

5x more puffs than generic disposable device
Canadian Compliant (VPLPR compliant)
Battery: 1001 TO 1500 mah
Liquid Volume: 6.8 mL