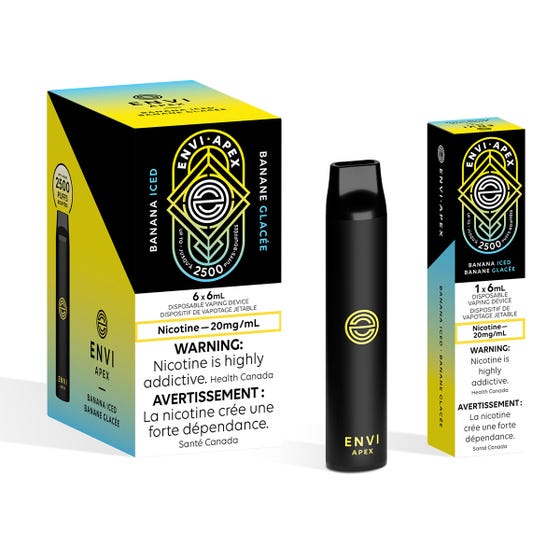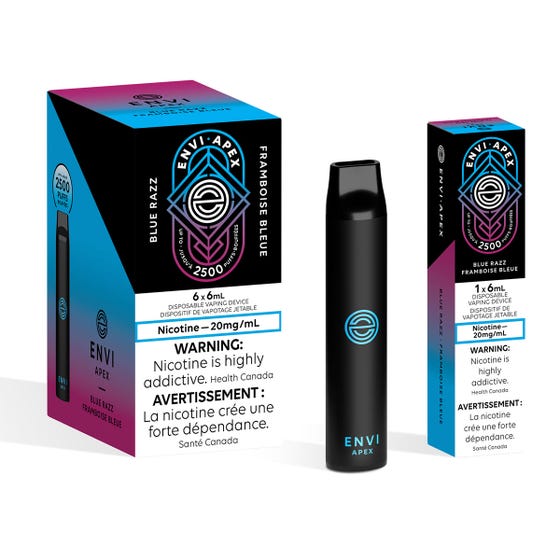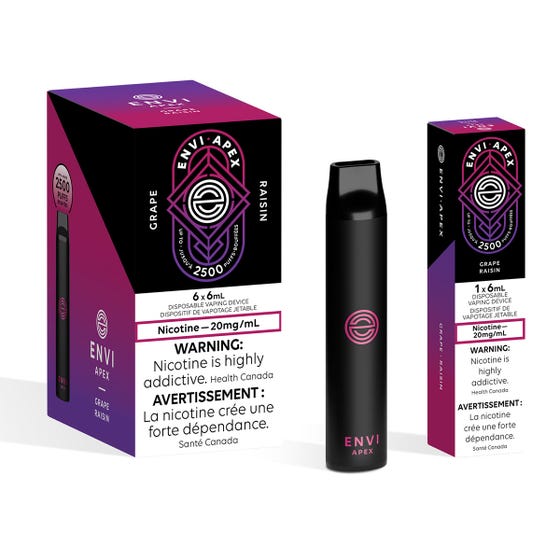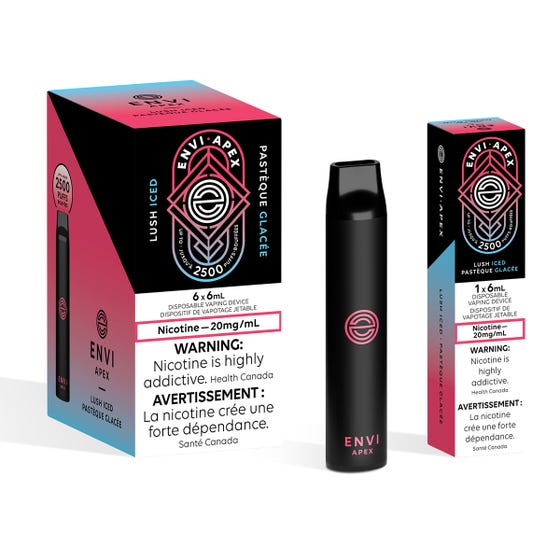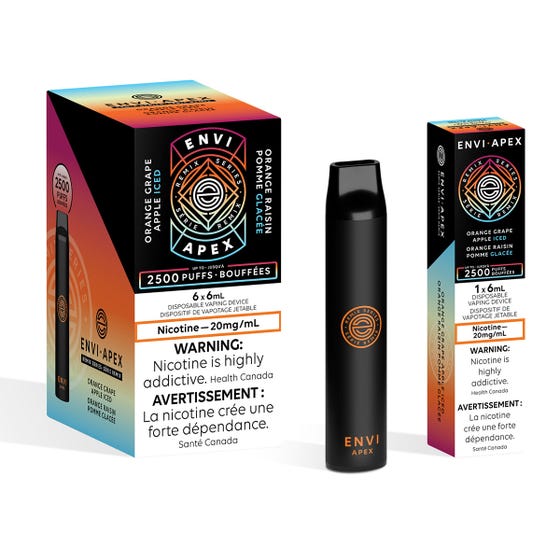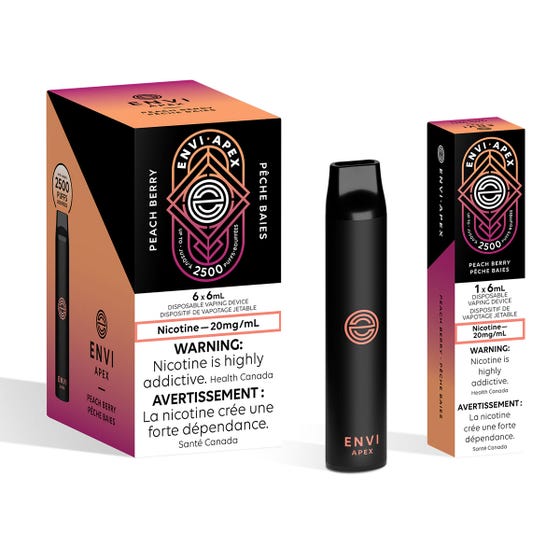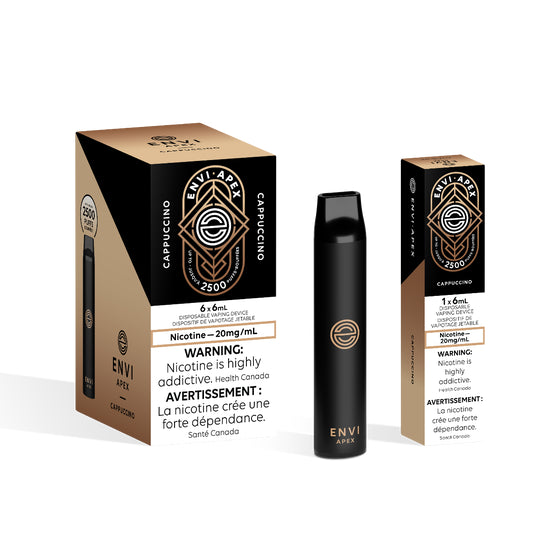 ENVI APEX DISPOSABLE (2500 Puff)
2500 Puffs of pure deliciousness!
BANANA ICE - Bananas with an icy finish.

BLUE RAZZ - Balance of plump blueberries and tarty raspberries.
GRAPE - Freshly handpicked grapes.
GREEN APPLE -  Crisp green apple.
LUSH ICED - Waves of delicious watermelon with an icy finish.
ORANGE ICED - Tangy citrus orange on ice.
ORANGE GRAPE APPLE ICED - Bright orange citrus notes and bold grapes mixed with chilled slices of apple.
PEACH BERRY - Juicy fresh peaches mixed with a combination of berries.
6ml E-Liquid