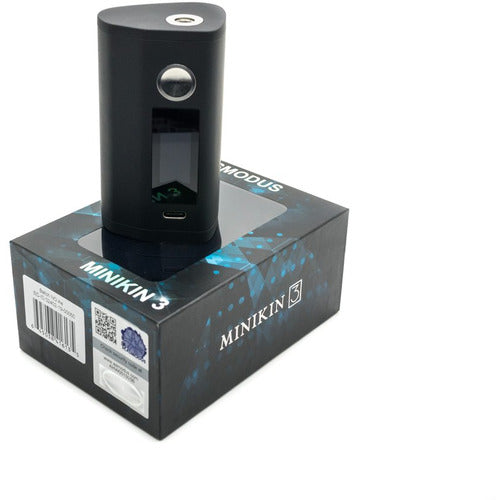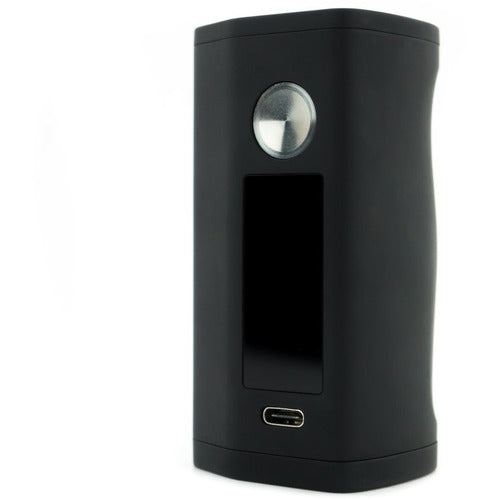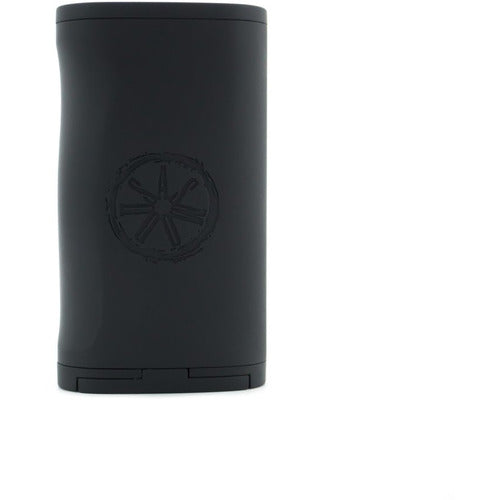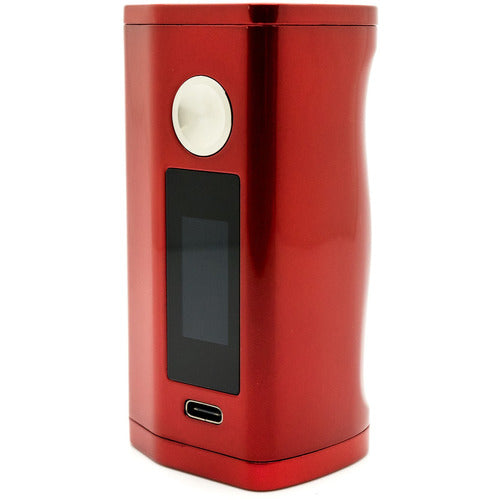 ASMODUS MINIKIN V3 200W MOD
The Minikin 3S features a body shape designed to be just as ergonomic as the Minikin V2 while remaining more comfortable while sitting in a pocket due to the slightly flatter form factor. The 3s is specially molded to help the user have a comfortable grip with either hand. For left-hand users, they have grooves made for their fingers making it extremely ergonomic. For the right-hand users, they have the pleasure to feel the softness and texture of raw carbon fiber. 
We have included a vibrator within the device which provides vibration haptic feedback. The Minikin 3 will vibrate if there is a short in the atty, no atomizer or low battery. A warning message will also display when one of said errors occurs. The fingerprint sensor is a step into the future for the vaping market. Once the user activates the sensor, it brings a couple of quality of life features. The screen can be unlocked with a simple touch of the fire button instead of swiping down on the screen or tapping the screen 3x. This will allow the user to access the settings mode much easier to change settings such as wattage, temperature control, and Soft, Normal and Hard mode! The fingerprint sensor also adds a sense of security for the user. When the mod is turned on the user is prompt a message to unlock with their fingerprint or a 6 digit code
The Minikin 3S features compatibility with our proprietary wireless charging base (sold separately), allowing for convenient recharging perfect for anyone working at a desk, gaming, or simply relaxing at home. This charging dock outputs a current of 1A, and although the GX-200-UTC chipset implements built-in balance charging.We still recommend that this charging option is not the main method used for replenishing your 18650 cells, as an external intelligent charger will always be a safer, faster, and overall more efficient means of charging Li-ion cells.  
 ***This device will require two 18650 batteries that are not included. 
Advanced GX-200-UTC Chipset

Powered By 2 Married High Drain 18650 Li-ion Cells

Zinc-Alloy Construction

Ergonomically Shaped Chassis

Power Output Range (VW or Curve Mode): 5.0-200.0W

Power Output Range (Temperature Control): 5.0-120.0W

Operational Atomizer Resistance Range: 0.1-3.0Ω

Temperature Control Range: 212-572°F / 100-300°C

Crisp High Definition Full-Color Touchscreen

Adjustable TCR and TFR Functionality

Temperature Control Presets For Ni200, Titanium, SS316, SS317, and SS304

User Programmable Wattage Curve Mode

Puff Counter

Haptic Feedback Indicates Error Message

Integrated Fingerprint Sensor

Integrated Accelerometer

Upgradeable Firmware Support

Textured Carbon Fiber Inlay

Integrated Beauty Ring

USB Type-C Firmware Upgrade and Charging Port

Reverse Polarity, Short-Circuit, Low-Voltage, High-Resistance, Low-Resistance, ESD, Over-Charge, Overheat, and Overtime Protection

510 Connection