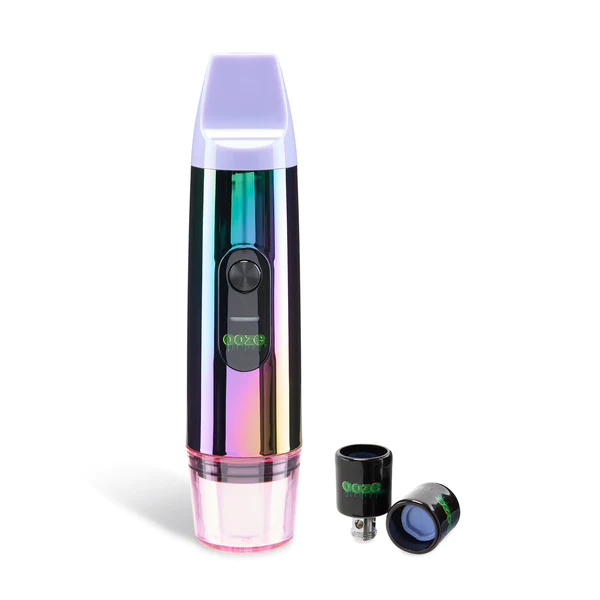 OOZE BOOSTER C CORE EXTRACT VAPORIZER
C-CORE ONYX ATOMIZER | Load your extract into the Onyx Atomizer and experience better, faster flavor without burning through product quickly. Each dab receives very even heat, which leaves only tiny amounts of residue behind. Learn more about the Ooze C-Core here!
SUB-OHM VAPING | The Booster has a resistance of 0.8 ohms, which makes this a sub-ohm vape. The low resistance allows the Booster to produce more vapor to inhale while amplifying the flavors for huge, tasty clouds.
LOAD & GO | Using the Onyx Atomizer is so simple. Twist the mouthpiece to reveal the bucket and load your dab onto the core dish. Start off with just a tiny bit or go full dab mode. Either way, your lungs are going to feel the full power of the C-Core!
1100 MAH | Pack the Booster & take it to go without worrying about it dying on you while you're out and about. The 1100 mAh battery provides plenty of power and lasts for plenty of sessions.
TORCHLESS DAB RIG | Use the Booster as a traditional dab pen with a weighted base that feels like a high quality device in your hand. Or, add a bit of luxury to your session by removing the bottom cap and inserting the frosted glass adapter into a 14mm water pipe for a dab rig experience without the hassle or risk of using a butane torch.
HEAVY METAL FREE | The C-Core Onyx Atomizer uses an Azul ceramic core, which is the blue heating dish in the base of the bucket. There are no exposed metal heating elements, providing you with 100% heavy metal free vaping.
PASS-THROUGH CHARGING | Don't let a dead battery kill your buzz! Use the included type-C charger to use the device while it's charging. Make sure to always use the Ooze charger, and always use a wall outlet.