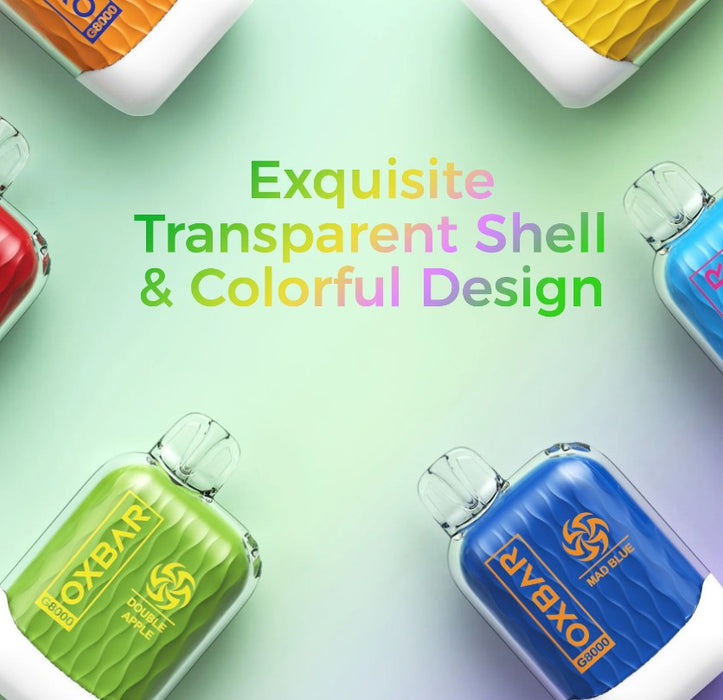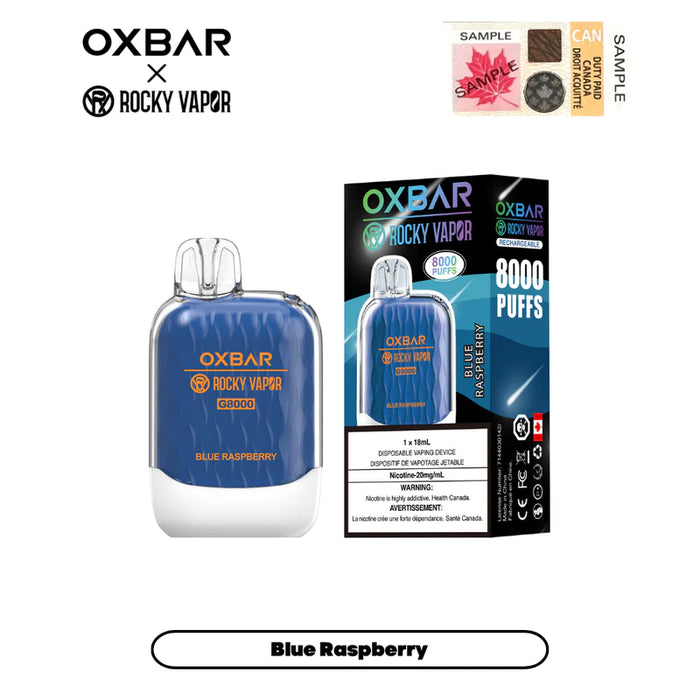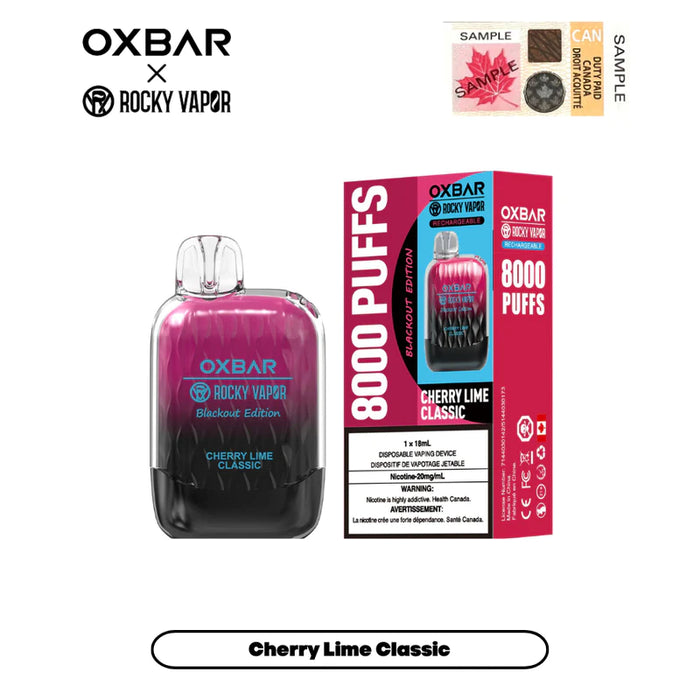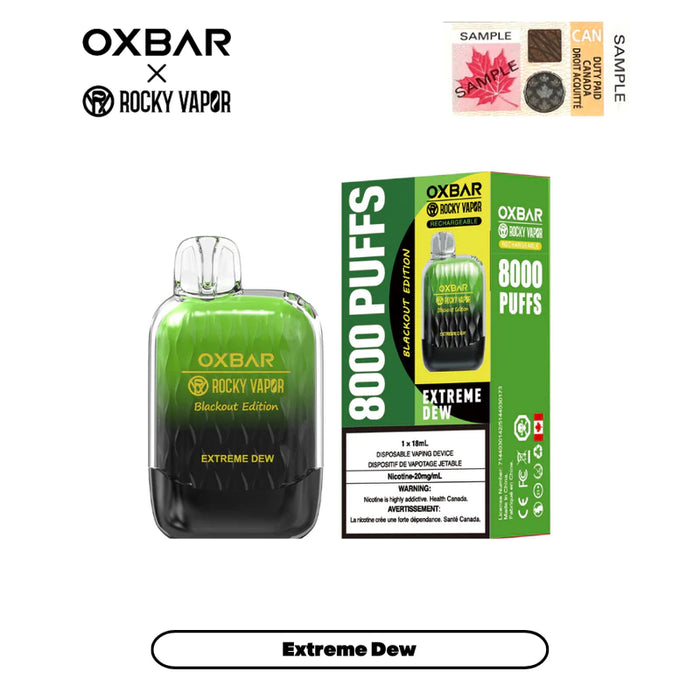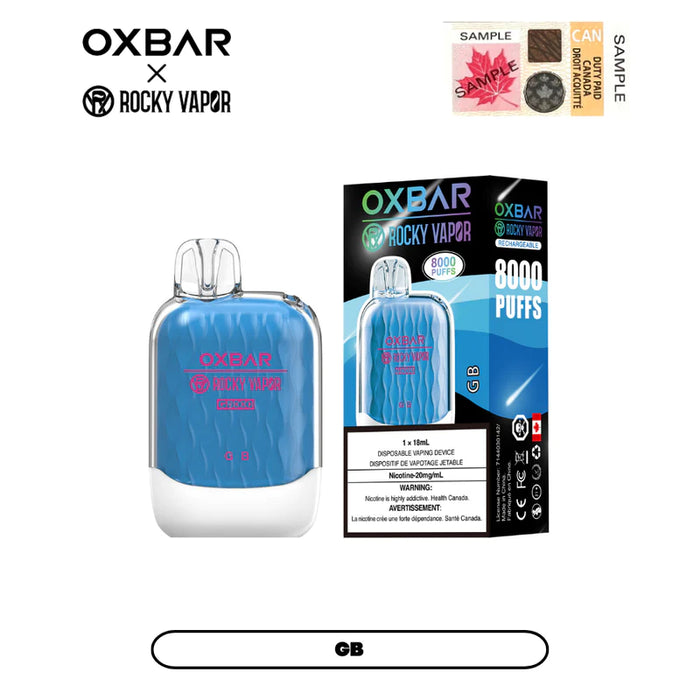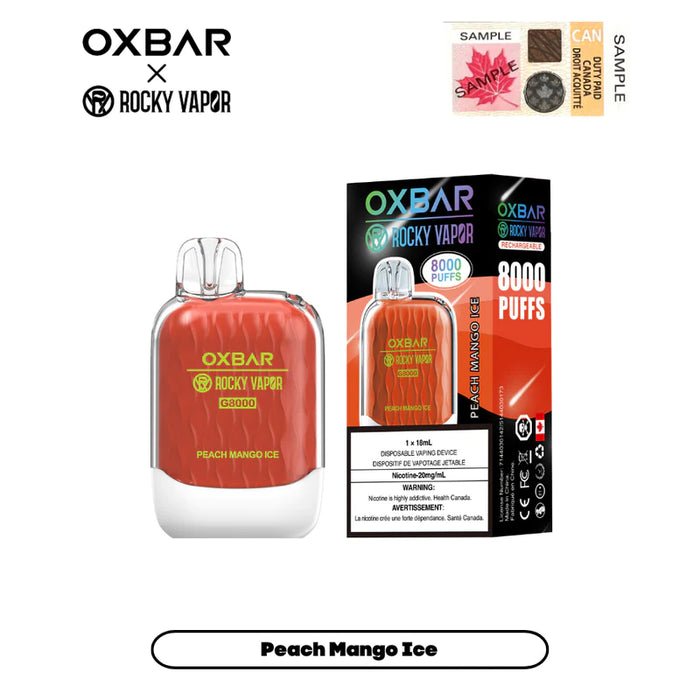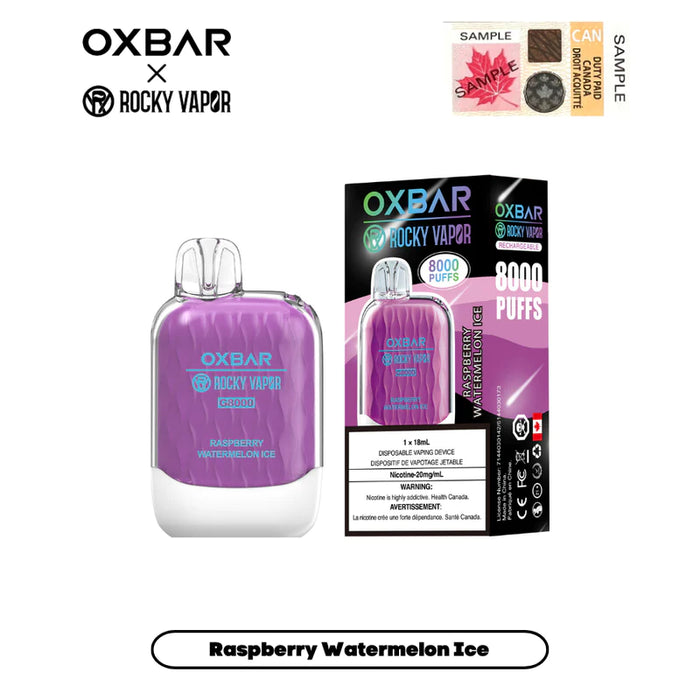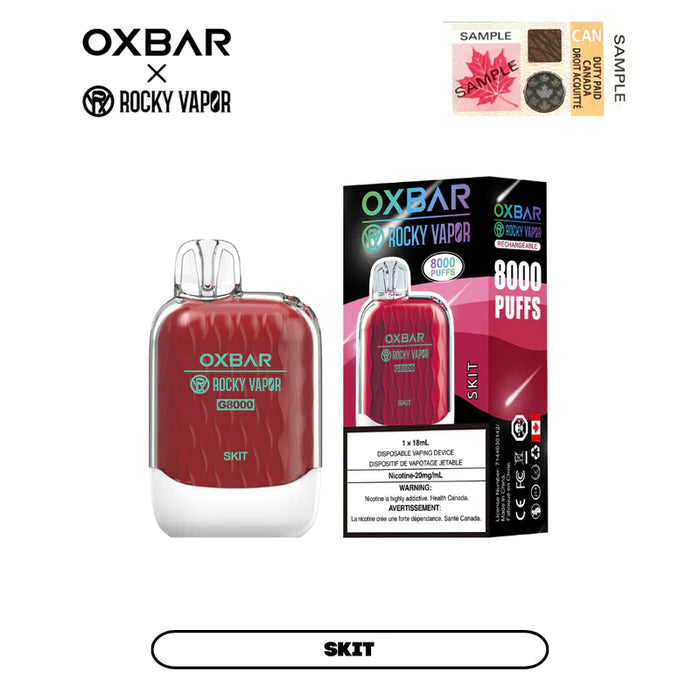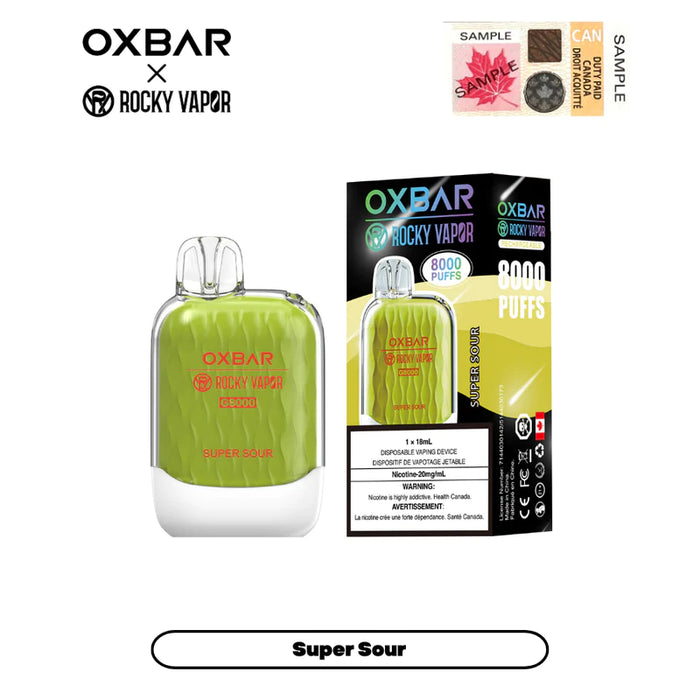 ROCKY VAPOR OXBAR X G-8000 (8000 puff)
OXBAR X ROCKY VAPOR G8000 DISPOSABLE VAPE - 8000 PUFFS - 18ML
The OXBAR G8000 Disposable Vape (Canada) experience one of Canada's smoothest, longest-lasting, rechargeable nicotine disposable vape with the Rocky Vapor OXBAR G-8000. This device comes preloaded with 18mL of eliquid and 20mg of nicotine, lasting up to 8,000 puffs. Enjoy your vaping sessions with the utmost confidence!
The Rocky Vapor x OXBAR G8000 Disposable is a cutting-edge and highly convenient vaping device that sets new standards for disposable vape pens. Meticulously crafted through the collaboration of OXBAR, a renowned vape manufacturer, and ROCKY VAPOR, a prominent name in the vaping industry, this innovative device promises an unparalleled vaping experience.
Sleek and Portable Design: The OXBAR x ROCKY VAPOR G8000 features a sleek and compact design that fits perfectly in the palm of your hand. Its streamlined and lightweight construction makes it incredibly easy to carry around, allowing you to enjoy your favourite flavours on-the-go, wherever you are.
Disposable and portable
650mAh Battery - RECHARGEABLE
No mess and no fuss
Smart Chip-set
Liquid Volume: 18mL
Flavour consistency from beginning to end
Up to 8000 Puffs
Mesh Coil Technology
ROCKY VAPOR OXBAR G8000 FLAVOURS:

Blue Raspberry:

 

This exquisite blend offers the perfect balance of sweet and tangy notes that will leave your taste buds craving for more.
Cherry Lime Classic: Just like your favourite seasonal drink.
Extreme Dew: A mountain of flavour in a childhood classic.
GB:

 

Indulge in the sweet essence of GB cdy, perfectly blended to satisfy your cravings.
Peach Mango Ice:

 

Unleash the invigorating combination of ripe peach and tropical mango, complemented by a refreshing icy touch.

Raspberry Watermelon Ice:

 

Satisfy your cravings for a refreshing blend of ripe raspberries and juicy watermelon, expertly chilled with a hint of ice.

Skit:

 

Immerse yourself in the vibrant burst of rainbow flavour.
Super Sour:

 

This invigorating blend of strawberry, kiwi, and lemon will awaken your senses.