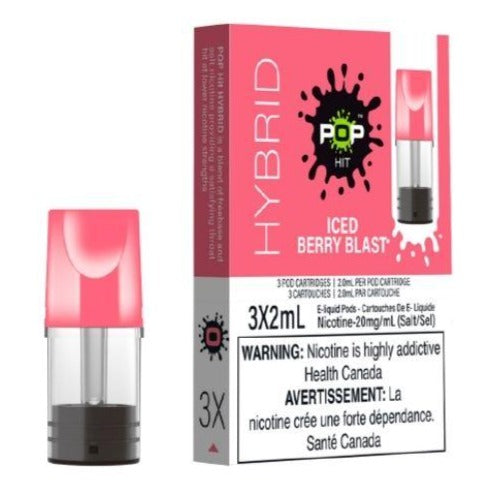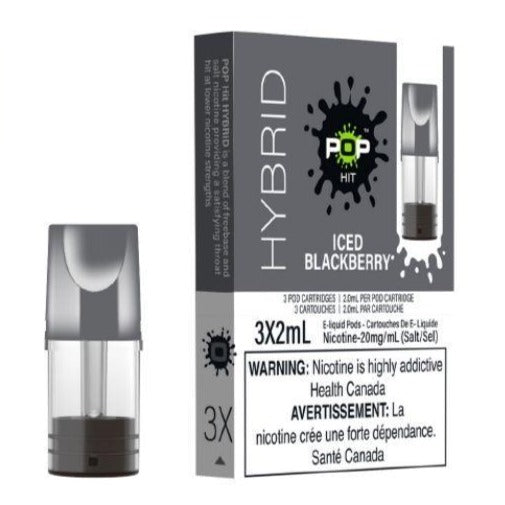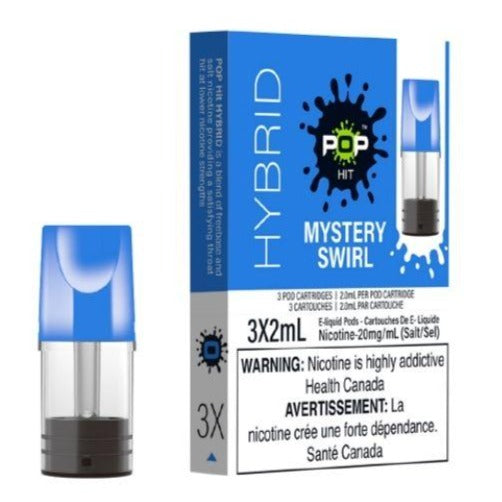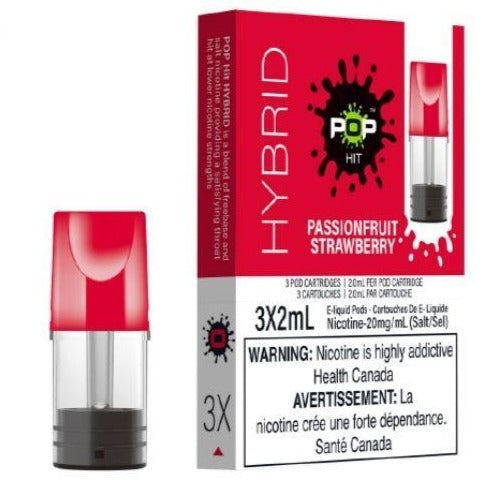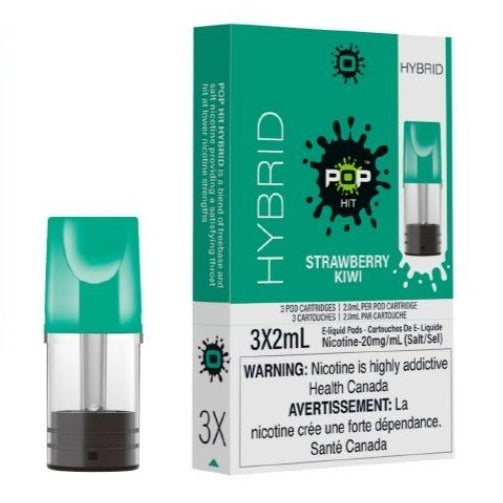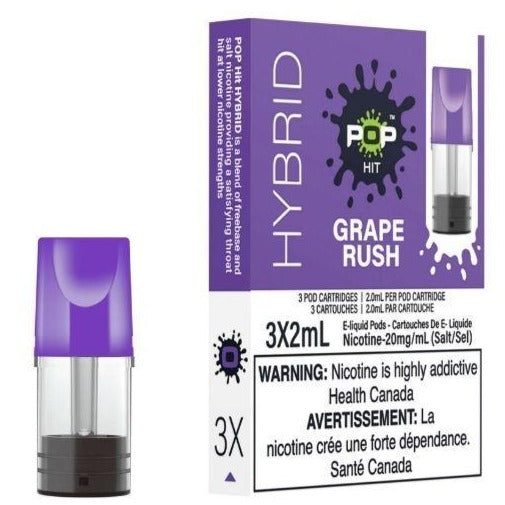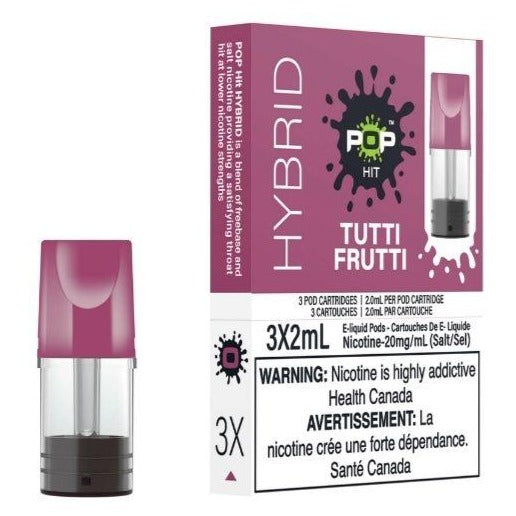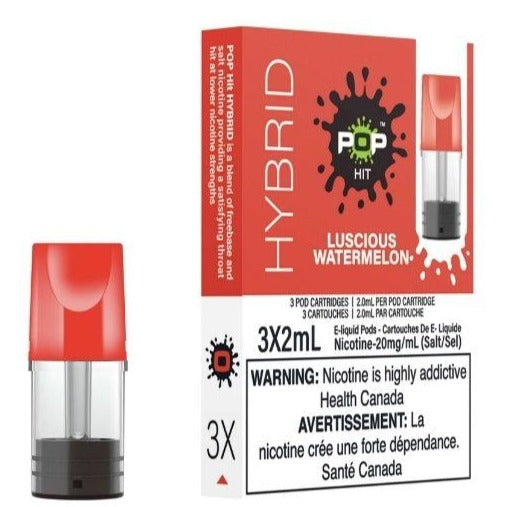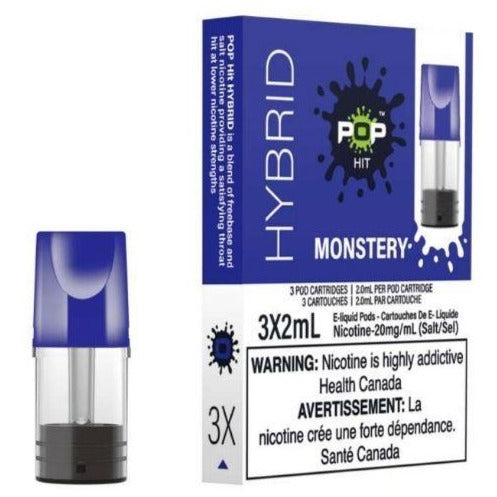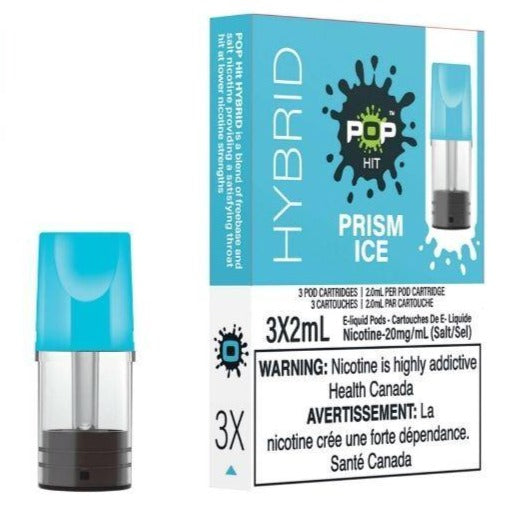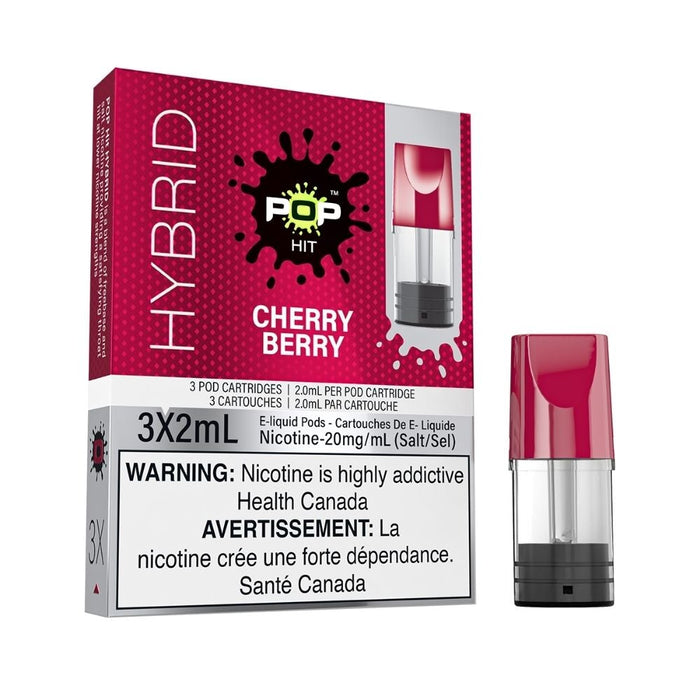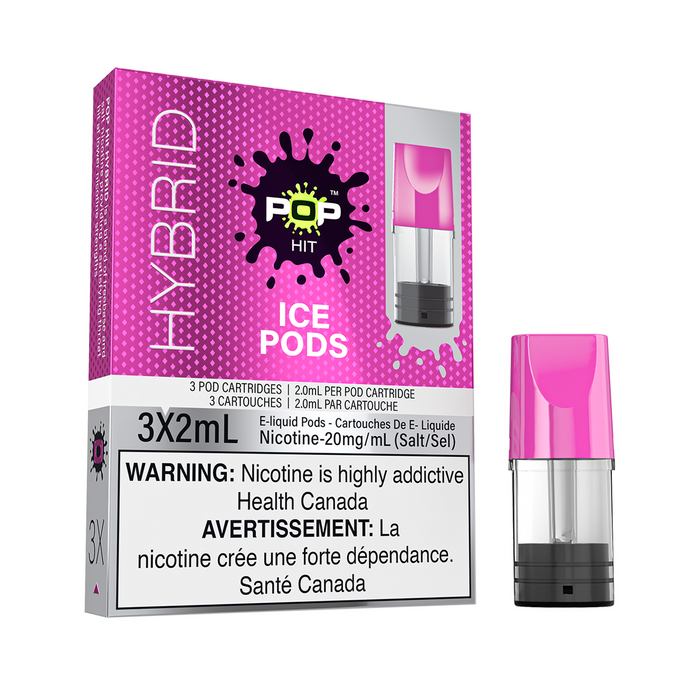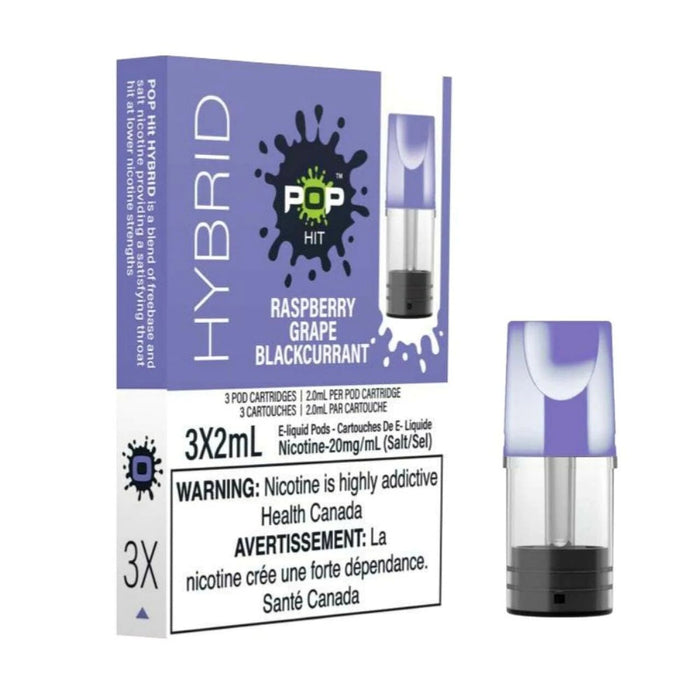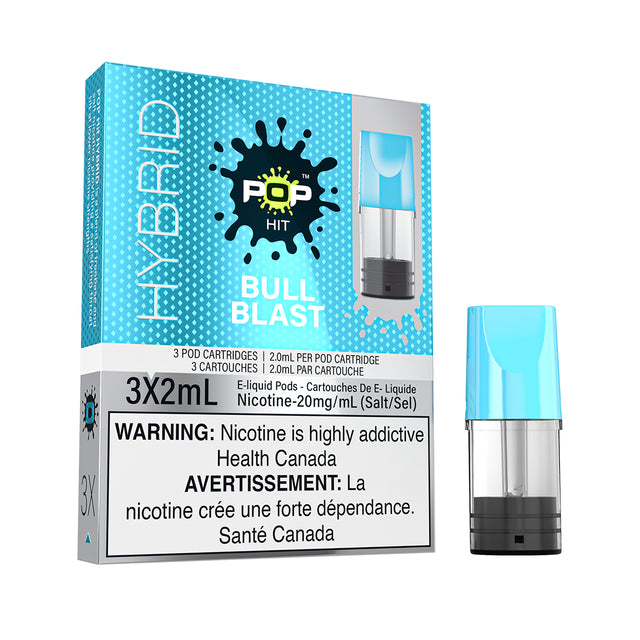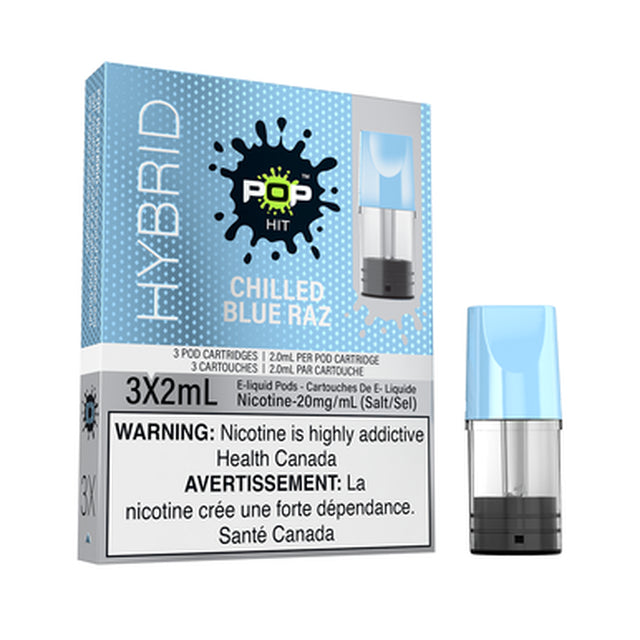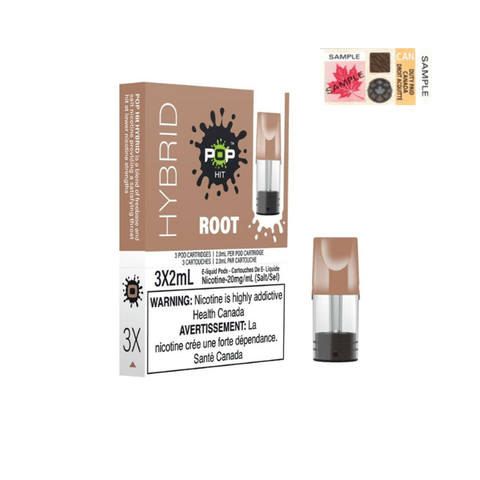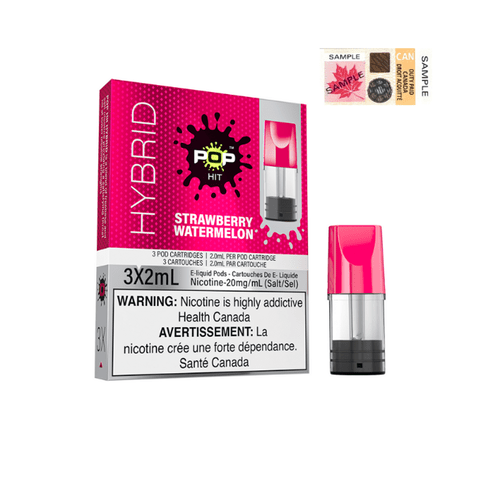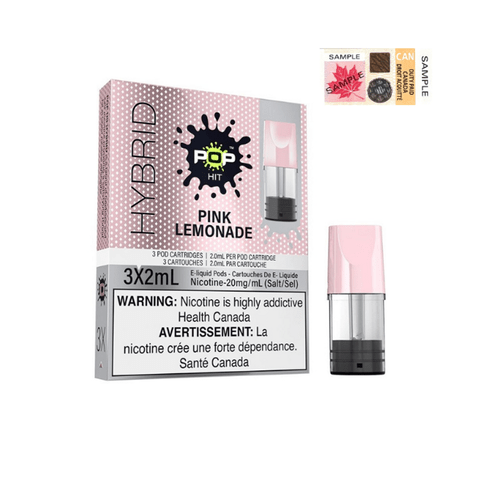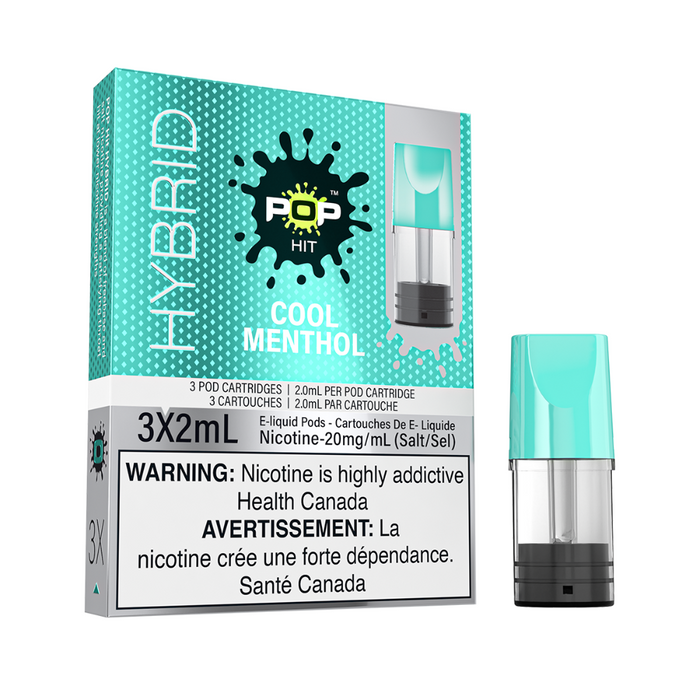 POP HITS - Pop Vapor has now introduced their best selling flavours in hybrid closed pod systems. These are hybrid pop pods of 20mg strength made with a mixture of freebase and nicotine salts e-liquids for that extra throat hit that mimics a 5%. The flavours for Pop Pods Hybrid 2% are as follows. 
(Each unit contains 3 pods)
BLUEBERRY KIWI ICE- Blend of Blueberries and Kiwi with a hint of ice.
BLUE SPIRIT - Blueberry vodka lemon.
BULL BLAST- Power packed energy drink.
CHERRY BERRY- A mix of cherry and berries.
CHILLED BLUE RAZZ- Blueberry Raspberry mixture with a chill.
GARDEN PATCH SMASH- Ripe raspberries, blueberries with an essence of lavender and spirit finish. 
GRAPE RUSH - Ripe grapes.
GRAPE POMEGRANTE ICE - Combo of grape and pomegranate with a hint of ice.
ICED BERRY BLAST - Fresh citrusy berries with a hint of icy burst.
ICED BLACKBERRY - Fresh blackberries with a hint of icy burst.
ICED PODS -  Multiple profiles with a hint of icy burst.
LUSCIOUS WATERMELON - All watermelon.
MIXED BERRIES - Berry medley.
MONSTERY - Like one of your favorite beverages.

MYSTERY SWIRL - White air heads.
NECTAR OF GODS - Tropical fruit cocktail.
PASSIONFRUIT STRAWBERRY - A fruity mix with a hint of strawberry sweetness.
PEACHY APPLE - Green apple with hints of peach.
PEACH BERRY - A delicious blend of peach and berry.
PRISM ICE - Icy rainbow treat.
RASPBERRY GRAPE BLACKCURRANT- Trio of sweet raspberries, luscious grapes and blackcurrant berries.
RASPBERRY TANGERINE - Raspberry and tangerine.
SOUR PEACH- Sweet and sour peach.
STRAWBERRY KIWI - Get your dose of citrusy heaven with this flavor.
TANGERINE WATERMELON MANGO - Tangerine, watermelon, mango, OH MY!
TROPICAL BLAST - Mango strawberry with hints of pineapple.
TUTTI FRUTTI - Pineapples and strawberries.