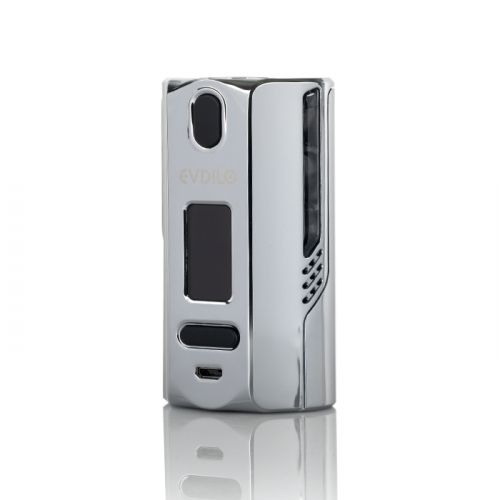 UWELL EVDILO MOD (DUAL BATTERY 21700)
UWELL EVDILO MOD
EVDILO can be paired with cells measuring 21700, 20700, or 18650 with the use of the included battery sleeves to help accommodate the smaller batteries within the sliding battery panel. The battery storage section features a locking switch at the base, safely and securely corralling the batteries within the visually striking chassis. In addition, the EVDILO Box Mod device features comprehensive temperature control suite, implementing compatibility with nickel, titanium, and stainless steel coils to create a delicately balanced output.
Mod Material: Zinc Alloy
Tank Material: Stainless Steel/Pyrex Glass
Power Output Range: 5W to 200W
Voltage Output Range: 0.7V to 8V
Operating modes: VW | TC
Temperature Range: 200° to 600°F | 100° to 315°C
Utilizes dual 18650/20700/21700 batteries
Bottom battery panel
Micro USB charging system
Ultrafast 0.008s firing
Developed after 3 years of R&D
Temperature protection
Reverse polarity protection
This product does not include batteries. For available batteries click here.
If you are looking for an awesome tank to go with this mod click here.